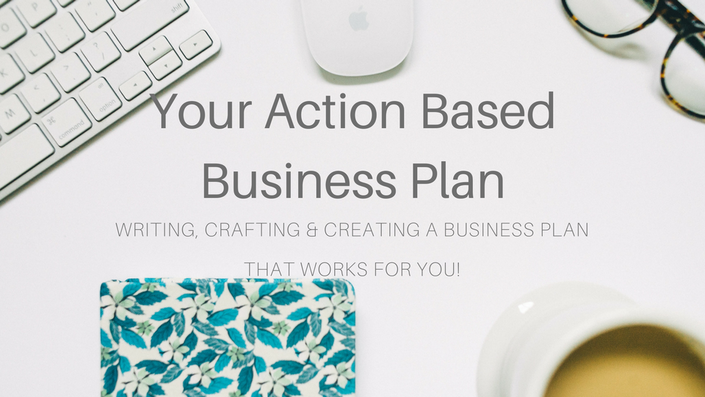 Your Action Based Business Plan
Writing, Creating & Crafting a business plan that works for YOU
Creating and writing a business plan shouldn't give you anxiety, nor should it take much time away from your business. In fact, I personally believe your business plan should make you…
I'm a TOTAL 90s kid (can you tell?)
Working with entrepreneurs and business owners over the past 10 years, I've found a common thread:

The traditional approach to the business plan doesn't work for everyone! And that's ok!
And so I'd like to introduce you to:


Your Action Based Business Plan
a program (not just an e-course...oh no no no, it's so much more than that) that will totally transform the way you think about and view your business plan.
---
My goal in creating this one-of-a-kind writing, learning, and growth experience is to empower you to create the plan that works for YOU and your business. If you spend a large chunk of your time focusing and writing the thing, why write it for anyone or anything else? I believe that your business plan should work for you, not the other way around.
By now you can probably tell that I geek over business plans, it's my total jam. Yes, I do believe that your business should have a plan, but not just any plan. Your business plan should:
Give you purposeful action in every section of your business
Inspire you and your team
Offer you insight into how you can grow (and grow and grow and grow)
Help you set and achieve your goals (I mean, the dictionary defines a business plan as a document set to lay out and achieve business objectives...I'm serious!)
Work for you, so you can keep doing what you love to do
Set a clear foundation and direction
What your business plan should not do:
Give you anxiety
Waste a ton of your time
Serve no purpose to you, outside of the feel-good feelings that come with writing one
Lack action
Never address your goals and help you achieve them
Just writing the above 5 bullet points gives me anxiety...and icky feelings...and all that stuff.
In this course I give you the foundation, plus the action to craft, create and write the business plan that makes the most sense for your business, all while you create action and goal-based movement (It's all goodness wrapped into a virtual offering with a pretty shiny pixel bow ;) )
Are you ready to craft & create the business plan you've been dreaming of?
Here is what you can expect to get from Your Action Based Business Plan:
A clear understanding of why you and your business need a plan in the first place.
An outline of all the information you would like to include in your business plan (without all the extra fluff).
Goals, goals and more goals!! But not just any goals. Nope, you are going to set actionable goals that actually move the needle within your business. I'm going to show you my own secret sauce to setting goals that turn the page and have grown my businesses from ground floor to thriving.
Action! I'm going to show you how to incorporate true action in your business plan.
You'll craft a business plan (yes, craft...not just write!) that you will actually want on your desk every day as a reference point.
This isn't your typical e-learning e-course. Nope! I always take things to the next value-added level. In this course/program mix, you will have instant access to me as your guide. As long as you have access (which happens to be as long as this course is around...which happens to be as long as the internet is around), you will have all the tools I give throughout, including support sessions, learning sessions, additional bonuses, and so so much more!!! I'm geeking over here!!
Tons of bonuses, downloads, workbooks, worksheets, templates and more!
A community ready to support YOU! Whatever your endeavor, whatever your goal, wherever you are in life - our online community is the place to connect, share, ask questions and to be supported as you write your business plan.
It's all wrapped up in this value packed course and program. Check out the course curriculum below...
Course Curriculum
Welcome!
Available in days
days after you enroll
Before You Dive In...
Available in days
days after you enroll
Introduction: Demystifying The Business Plan
Available in days
days after you enroll
Your Instructor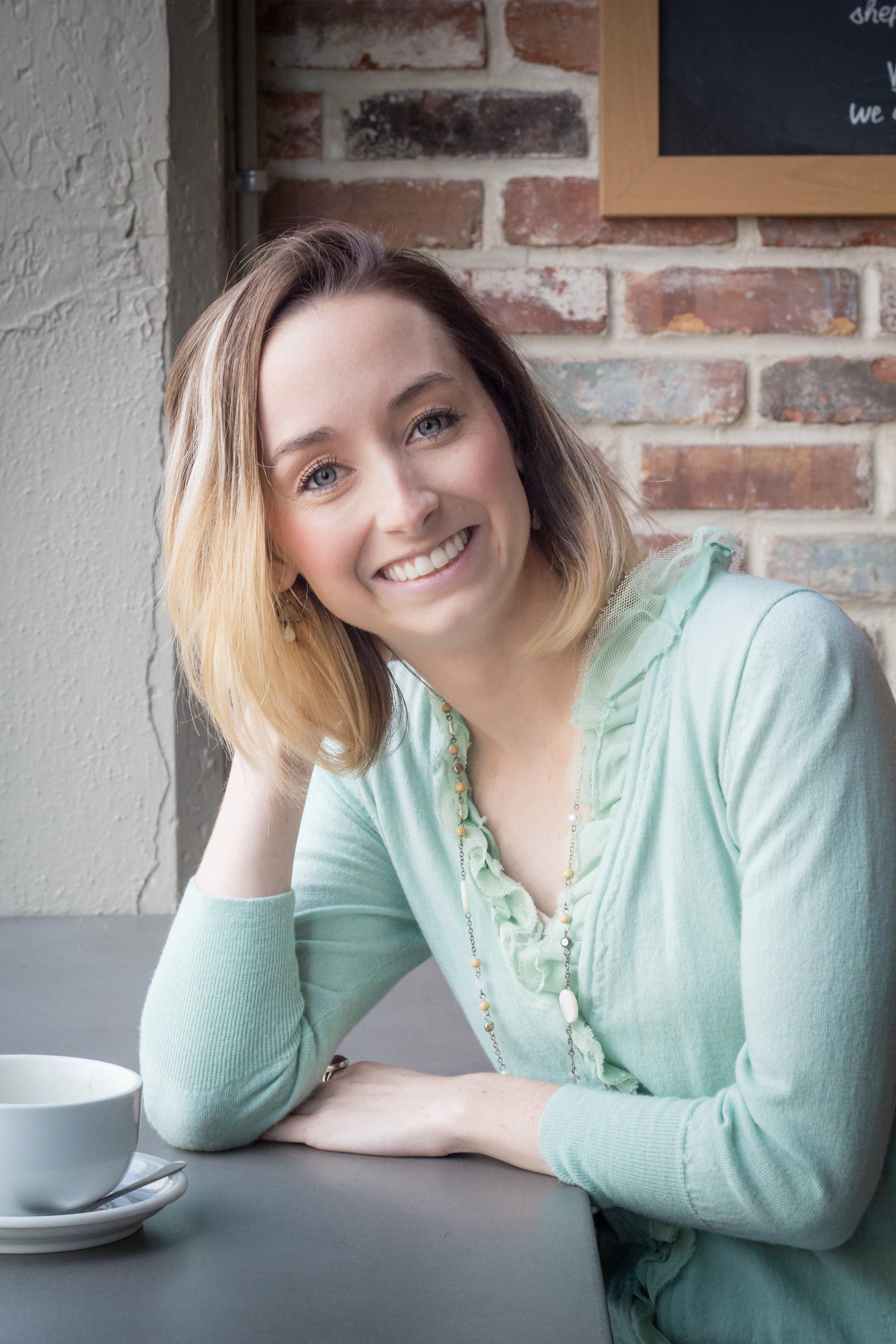 Starting, growing and running a business isn't as easy as it seems. I mean, we look up to CEOs for dreaming and creating, but they didn't all end up where they are today by sitting back and hoping that everything falls into place. Nope, they had to work for and towards that dream day in and out. But what if someone came along and helped streamline that process? Someone that could help you along the way.
That's where I come in! My name is Mara Watts, I am a seasoned entrepreneur with over 10 years experience working for startups (including my own!). I love creating and writing business plans, crafting actionable movement within a business and watching entrepreneurs grow successfully towards their dreams.
My personal approach to business includes:

First, uncovering your personal desires so that everything you do is based on what you truly hope to achieve
Moving into action-based goals and objectives that take your business to the next level
Crafting a plan that works for you and for your business, without the extra fluff and distraction
From that plan, creating a strategic process that keeps your business moving forward
Live & love the business (and life) that you created
I believe:
That you have what it takes, 100%, to start and grow the business of your dreams
That you have the ability to confidently move forward with your goals - and actually achieve them!
That you can write a business plan that is both effective and actionable
That you are a rockstar, and that you have an idea and the skills that the world NEEDS
I believe in YOU and your ability to create the business and life that you absolutely love. You deserve it.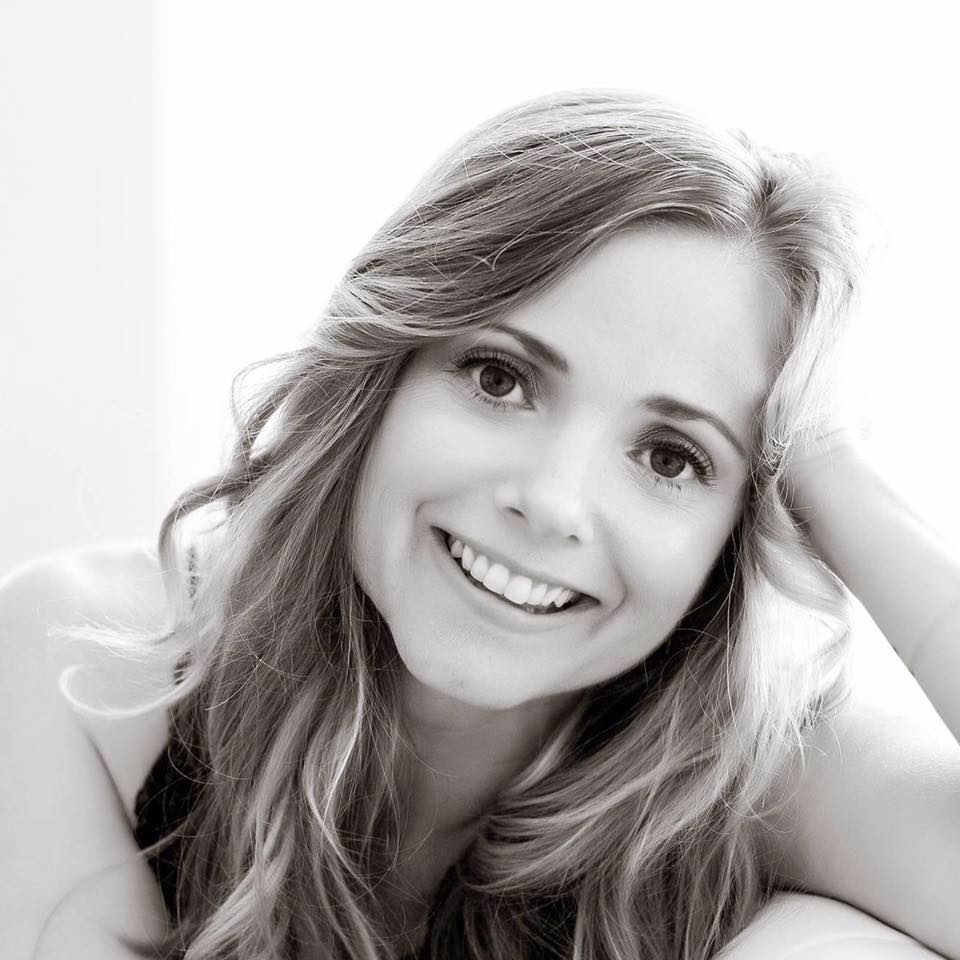 "Mara came into my life at a time when I felt overwhelmed by creating an online business. Her sweet and positive energy immediately put me at ease. Her insights on online advertising and how to create virtual products and summits was invaluable. She was an Angel and I am so grateful for her support. I feel more organized and clear as I step into my path of service while being a mother. Mara is wonderful! I highly recommend you make the investment in yourself and learn from this dear wise and hugely supportive mama."
- Krystal Kinnunen, www.krystalkinnunen.com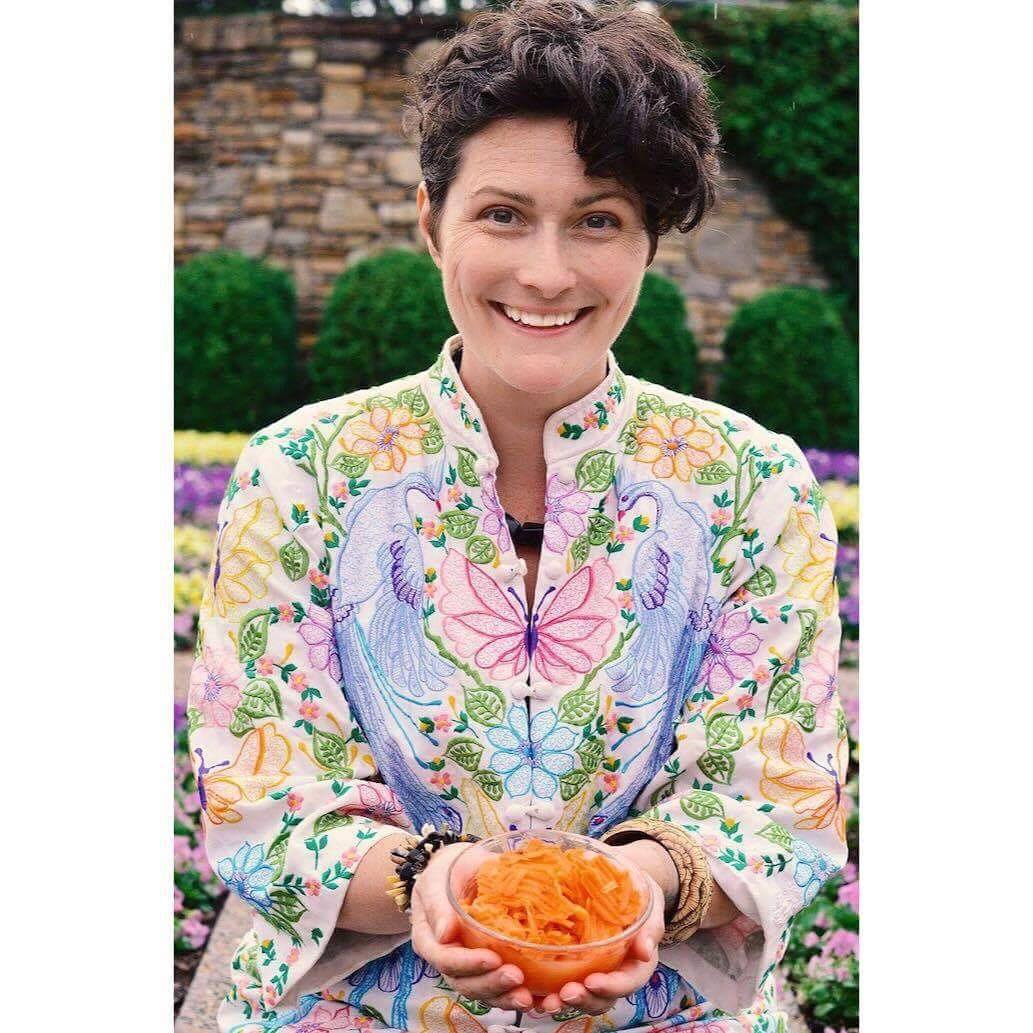 "Mara's business plan outline streamlined the editorial process for me by giving a structure I could then "plug n' play" with my business info. She also gave helpful tips to prompt me to round out my sentence and paragraph format. I was then able to generate my text and organize my words to hold their power. I am SO thankful I had this helpful tool in my business "tool kit"!"
- Meg Chamberlain, Owner & Food Artist, www.fermenti.biz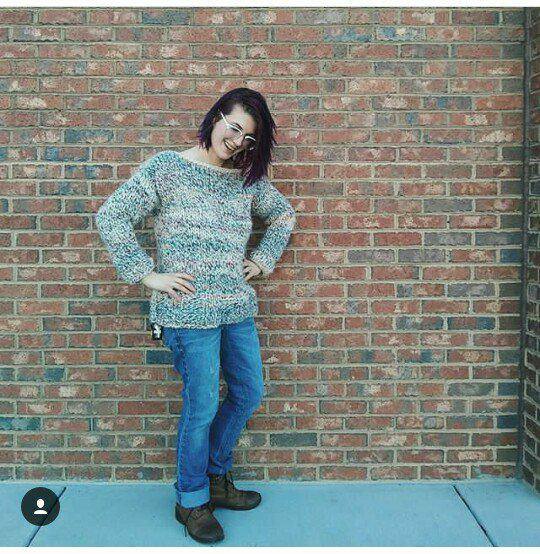 "Mara's business plan course has been helping me find my direction as a small business owner. It has started to give me the confidence, clarity and push I needed to really focus on Flowering Fox."
- Amber Frid, Owner & Founder, Flowering Fox, https://www.etsy.com/uk/shop/FloweringFox
Frequently Asked Questions
What happens when I buy Your Action Based Business Plan?
Step 1: Create an account (or login if you already have an account) and enroll in Your Action Based Business Plan via credit or debit card. Step 2: You will automatically be enrolled and have instant access to the course. There is a welcome module & a "Before You Dive In" module ready for you. Step 3: Yipee! It's time to learn ;)
I don't have a lot of time to dedicate to writing a business plan. Is this going to be enough to get my business plan ready and written for use in my business?
The reason why I created this course was because, after talking to many entrepreneurs and business owners - many of you do not have time to dedicate to writing a business plan. BUT you understand the importance of having a business plan. This course is designed to simplify, explain in detail, and give you the tools that you need as an individual business to create the business plan that you need - not just a typical old-fashioned, long form document (nothing wrong with those, I just guide you through creating the plan you truly need). Simply put; it only works if you work. I have included modules and lessons that guide you through outlining and creating a business plan to help save you time and money.
When does the course start and finish?
The course starts now and never ends! It is a completely self-paced online course - you decide when you start and when you finish.
Can I start the course at a later date?
YES! By signing up today you are getting lifetime access. So you can start, stop, pause, write, reflect, whatever you need whenever you are ready. You will have 24/7/365 access to this content from any device.
Can I really write my own business plan?
Ohhhh yes! You don't need to hire someone else to write your business plan, in fact, it is best if you write it yourself as you are the one closest to the information and source. I break it all down, piece by piece inside this program so you walk away with clear steps, and an outline that YOU can take right now to make it (your business plan) happen for you.
How long do I have access to the course?
How does lifetime access sound? After enrolling, you have unlimited access to this course for as long as you like - across any and all devices you own.
How is this program different from all other Business Plan courses and programs available?
To be 100% honest, this program is different than all the others because I give you 100% and hold nothing back. You get it all. I give you everything from the Who, What, When, Where and ultimately the WHY! And I teach you how to tailor your business plan to your business. Every business is different, including yours, NO MATTER WHAT INDUSTRY YOU ARE IN, seriously! I want to arm you with ALL the strategies, information, nuggets, tips and tricks to creating the business plan that works for you. Inside this program you'll find video lessons, slides, printable worksheets and workbooks, checklists, outlines and so much more! You will get a kick in the tush by me, Mara, plus access to our support group filled with other entrepreneurs and business owners as well as...ME!
How do I know this will work for me?
The methods, the information, everything in this program I teach here has worked for me, my business, and my clients. I would be totally lying to you if I said it was easy. It does take time. It takes time to take the course, plan everything out and ultimately write your business plan. You have to follow through. I know that you can do it, you just have to take that step and learn as you go.
What if I am unhappy with the course?
I believe that this program (and all of my other programs) work. I have total confidence in the content, as long as you put it to work in your own business. As soon as you enter the program, you receive everything that you signed up for, immediately. I don't' hold back and give of myself 110% to each and every student. And because I know that you are serious about stepping into this very important part of your business, I am unable to take back any or all used or unused course material. I know that if you implement and work diligently, this stuff works. It has been proven time and time again.